What are some local hiking routes we can do around here?
What are some local mountain bike trails around here?
Western Maryland is known for rocky, rooty trails with undulating terrain and a great place for skills progression. The highlights of the area are Rocky Gap state forest with the Lakeside Loop, and 40 mins West at Deep Creek State Forest. The new trail at Dans Rock is also a wonderful opportunity for beginners, with bench cut trails and good flow. Other trails can be accessed
here
.
Any local road riding trails?
One of the best kept secrets of Western Maryland is the roads. There are options from the with a lot of climbing, little climbing and mixed surface rides that incorporate the GAP and C&O trails. In a single ride, you can easily ride the three states of Maryland, Pennsylvania, and West Virginia. 
At Wheelzup, we also offer the road Ride Guide program: we supply a guide who can take you on a ride for any duration or difficulty you like. Fill out the contact us form for more information. 
Any gravel routes?
Green Ride state forest has the most awesome and most gravel routes in Maryland. With empty roads and well maintained routes, you do have to know or like to climb on these routes with an average of 100ft elevation gain per mile.
More Here
How far away is the GAP trail and C&O trails from your shop?
We have 2 locations:
Wheelzup Adventures Downtown 
86 Baltimore street Cumberland Maryland (0.2 miles from Mile 0 – 5 min walk)
240-362-7021
Wheelzup Adventures @ Canal Place
14 Howard street, Cumberland MD 
Right at Mile 0 of the trail
301-777-8724
Do you rent bicycles?
Wheelzup is the biggest renters of bikes in Cumberland with a fleet of hybris, mountain, gravel and electric bikes. We offer both day and multi-day bike rentals. If you like would be interested in renting often, you should consider our Season Passes where you get unlimited rentals for a set price as well as other perks.
See our rental program here.
Do you rent/sell recumbents?
Currently we do not rent or sell recumbent bicycles.
Do you rent/sell tandems?
Do you rent hiking and backpacking equipment?
At Wheelzup, we have an extensive assortment of backpacking equipment, with Osprey and Mountain smith backpacks, to tents, stoves, sleeping pads and more. We also rent other items like bicycle racks and cargo boxes.
Get more information on our Rental page
What is the cost of the shuttle?
Wheelzup offers very competitive pricing on shuttles with prices dependent on the final destination and the number of passengers. Pricing and schedule availability can be accessed Here.
Is there a set time for the shuttle?
Majority of our shuttles are customized to the client's schedule. We have limited shared ride opportunities. 
Shuttles begin as early as 7am and late as 5pm, there is a $25 high-traffic surcharge for shuttles to Pittsburgh and Washington DC.
What type of vehicle is the shuttle?
We have multiple vehicle styles from 12, 15 passenger vans to 6 passenger minivans. When necessary, we have trailers we use.
Do you shuttle recumbents?
We shuttle regular bikes, tandems, trikes, recumbents. Currently we have not come across a type of bike we have been unable to find a way to safely transport.
Do you shuttle trikes?
We shuttle regular bikes, tandems, trikes, recumbents. Currently we have not come across a type of bike we have been unable to find a way to safely transport.
Do you shuttle ebikes?
We shuttle regular bikes, tandems, trikes, recumbents. Currently we have not come across a type of bike we have been unable to find a way to safely transport.
Do you do luggage shuttles?
Do you have parking at your shop?
There long and short term parking within 45 seconds walk to the Canal place location. Both locations are currently free and safe.
Short term parking
13 Canal Street, Cumberland MD 21502 (Opposite the train station)
 Long Term Parking
15 Howard Street, Cumberland MD 21502 (Under the interstate bridge, opposite the shop).
What direction do most people ride?
It depends on a few variables, we generally advise people to finish the ride at your car, that way, you do not complete a 40-mile day and still have to wait for a shuttle or endure a long ride back to your car. 
Parking your vehicle at Cumberland is always a good option because its free, no traffic easy in and out and on your last day, you get to enjoy the 25miles of downhill ride from Deal to Cumberland.
However, if you live closer to Pittsburg, it may make more sense to finish in Pittsburgh, and have a shorter drive home. Either way has its benefits.
What is your cancelation policy?
We have a 25% nonrefundable reservation fee. If you cancel within 3 days before your scheduled ride you receive the entire 75% back. After 3 days, you get the 75% back in store credit. We reserve the right to change this policy, contact the shop for more information.
Where do we get picked up for the shuttle?
The easiest place to pick up is at the shop at Canal place, however, we are flexible and happy to pick customers at their Air BNB, hotel room or a different location. Ensure that this is arranged with us and confirm this when you receive your reservation notice.
How do I know you have not forgotten about me?
You will receive a confirmation email once the reservation is made; you will also receive a reminder email 2 days before your appointment and finally a few hours before the scheduled appointment. You can also always contact the shop directly to confirm.
What is there to do around here?
Cumberland is an awesome place for those who enjoy the outdoors as well as those who love to lounge and just enjoy the outdoors. 
A few of the things to consider are out Big Deal Ride – Ride 25miles from the Continental Divide to Cumberland (All Downhill).
Brewery Tour
Walking Tour
Float the river
Do some shopping
Find more details in our adventure guide book, Here
Visit the Mountain Side of Maryland website
Where is a good place to eat?
There are multiple dinning options, depending on what you are in the mood for.
Breakfast
Lunch
Dinner
Happy Hour
More information can be found on the Adventure handbook Here and on the Mountain Maryland Website
Any good places to stay?
There are many great places to stay in Historical Maryland, from the Fairfield, and Ramada hotels, to historical building around town. Wheelzup usually recommends the Uptown Nest loft Air BNB, which comes with complementary bicycles and other perks in the Wheelzup ecosystem. 
I'm not into biking, what else can I do?
There are many things other than biking to do in Cumberland, some include:
Art – check out the art council and multiple museums in town.
The Allegany and Train Museum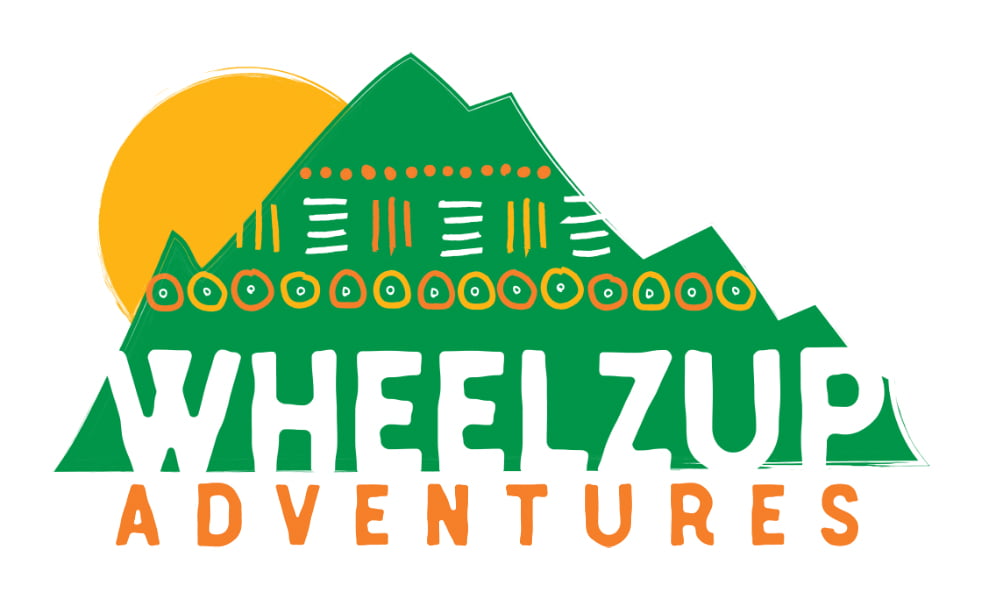 We're super family friendly.
We want to help you truly enjoy the outdoors.
We'll shuttle you safely to and from the trails.
We help newbies and pros alike.